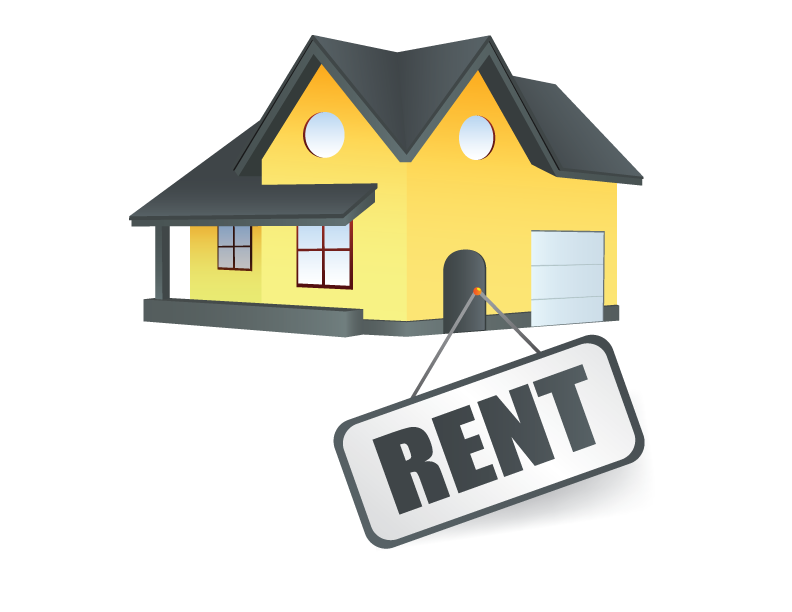 Rentals: Working With A Realtor
Hello Friends! Today we're going to be talking about how tenants can benefit from working with an Ontario Realtor, like myself.
To start with, did you know that as a renter, you can work with a Realtor for free and not have to pay a cent? That's right! Realtors get paid by the landlords who offer up one month's rent + HST to be split between the listing agent, representing the landlords, and the cooperating agent, representing you, the tenants.
Ok, but how does it work?
First, you have to find yourself a Realtor that works with rental clients; not all of us do. Often you may find that agents who are either relatively new to the business or not so busy as the ones that tend to take on more rental clients, but you never know until you ask. Get recommendations from friends and family, or post that you're looking online in local neighbourhood groups. Make sure that you chat with a few different people to really feel comfortable with the person you end up with. After all, this person is going to be helping you find your new home. You want to make sure that you have a good repor with them.
Once you find your agent, they will be able to take you around to see apartments for rent. During COVID times there may be special documents you have to sign before visiting each apartment. If you are nervous about going out, you may ask that your agent goes on your behalf and does a video chat with you once they arrive. There are certainly ways to stay safe and still find the perfect home.
Vacant properties can usually be viewed at anytime but those that are currently tenanted require 24 hours notice legally, so keep that in mind when emailing your agent at midnight on a Friday with a listing that you just HAVE to see!
It's important to note again that Realtors only get paid when they find you an apartment that's listed by another Realtor. Don't worry, there are usually plenty of apartments listed by Realtors out there, but that means that for apartment buildings and listings you find on places like Craigslist or Facebook Marketplace that aren't listed on Realtor.ca, you'll likely have to book showings for those on your own.
And if you are booking showings on your own, please, please, PLEASE make sure you tell your Realtor. Sometimes, agents will take clients around to see multiple places, only to have their clients find something on their own, meaning that the agent does a bunch of work for nothing. Helping people is a big part of the job, but it always helps to at least know what's happening. I've had clients who have found their own places, outside of our searches together, and I always appreciate when they let me know so I can stop working.
You may wonder why would someone do this work if they're likely to not get paid. I consider real estate a cycle and it's in my best interest to be as helpful as possible. If that means helping someone with a rental search, answering some questions about neighbourhood prices, or recommending excellent service providers, it's all part of the business. Eventually people recommend you to their family and friends, so it's always a pleasure to help people out.
When working with a Realtor, and for any rental search, it's a good idea to get all of your documents organized ahead of time. Each landlord may have different requirements so if you make sure to have all of them from the beginning, it will be easier for everyone. In general, you'll likely need to have your credit score (if you can get your full credit report, that's best), letters of employment or recent invoices / proof of income for those of you that are self-employed. If you're in school, a letter of acceptance from your school should suffice.
If you're unsure what you need, always check with your Realtor as they will be able to see additional tenant requirements in the listings that aren't accessible to the general public. Different landlords have different standards.
When choosing apartments to view, be realistic at the very beginning about your budget and the current market. If you want to live in downtown Toronto in a 2 bedroom apartment, but can only afford $1300, and don't want to live in a basement, your agent is going to have to break your heart a little. Keep in mind the following questions to discuss with your agent. You may also have your own to add based on personal preferences:
What's your actual top budget, including utilities?
How long would your commute be to work? What about visiting friends and family?
What are the neighbourhood amenities that you're looking for? How close is the local grocery store? Are there restaurants or cafes close by?
Is there parking or adequate transit?
If there's no laundry on-site, where is the closest laundromat?
How many bedrooms do you want?
What type of building can you live in?
Once you've found a place that you like, your agent will prepare an "offer" for you. It's basically very similar to a normal rental application with a few key differences. Your Realtor will likely be using specific Ontario rental forms (made by the Ontario Real Estate Association, or OREA) that will require a few initials and signatures from you. Listing agents usually will prepare documents with their own clauses in them, to discuss specifics of the property like outside use, cleaning policies, and so on. Make sure that your Realtor reviews these clauses in detail, and also do so yourself, because there are many tricky landlords out there who make illegal requests, and unfortunately far too many agents who seem fine going along with it if it means they'll get paid.
The best scenario is one where you sign and initial both the Ontario Real Estate Association forms as well as the Residential Tenancies Act standard lease. That way you know that your potential landlord is reviewing and signing official Ontario rules and regulations.
In terms of hearing about if you got the place, you'll be giving the landlords a deadline to get back to you before your offer expires. If they confirm that you've gotten the apartment before the deadline, then you are locked into the contract and must take the apartment. This is different to putting in multiple rental applications on your own and getting to say no to some if your favourite one has also said yes to you.
You'll usually need to provide first and last in the form of a certified cheque or money order. They would already have all of your relevant documents but most landlords do require tenant insurance, so once you hear that the place is yours, start looking into that process.
Depending on the property and the agent, you'll either be working directly with the landlord from now on, or the listing agent, but it's possible that your agent will still be helping you with things like getting the keys and any final documents that require your attention.
And that's it! It's a really tough rental market out there right now. Working with a Realtor can help because it saves you time, gets someone to vouch for you, and gets you that expert eye to find important details you might miss.
Get in touch today if you need help finding a new rental!
[email protected]
(647) 224-0078