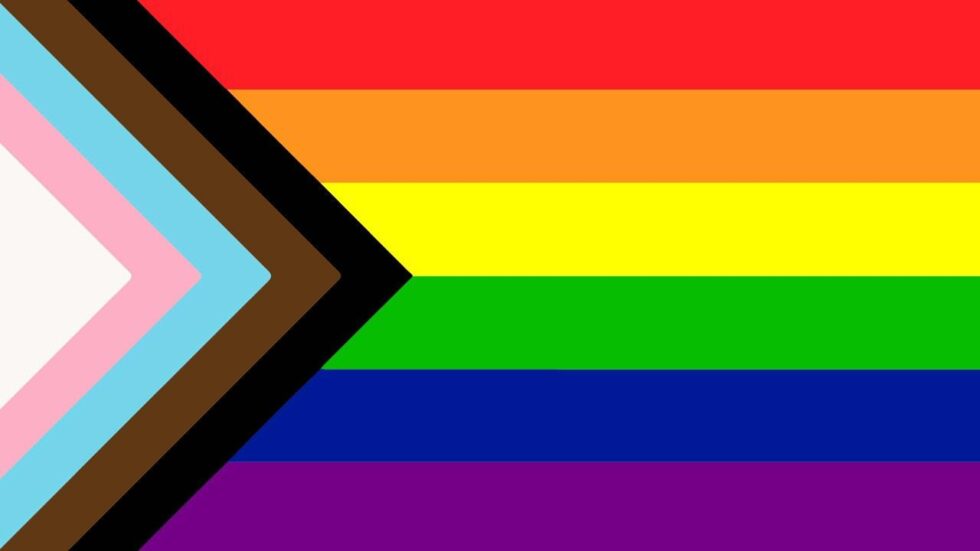 On Being A Queer Realtor
When I first got into real estate, I didn't set out with the goal of becoming particularly known as a "Queer Realtor" (or Queerltor as I like to say for the groans). As a cisgendered married woman, I live with my two cisgender male husbands – one legally and one in sentiment only – and, while this type of setup comes with its own very specific type of discrimination, for the most part, I get to exist in the world with straight-passing privilege. I can talk about my husband without having to specify which one and my sexuality can be tucked away if I just need to buy some new bath towels from a sales lady who insists that "His & Hers" matching sets would be "Oh so darling".
Appearing straight whilst working in a very heteronormative industry can certainly have its advantages. I don't need to explain myself at networking events and I can easily help my hetero clients feel just as at ease as my non-hetero clients, without lowering myself to working with homophobes, of course. My sexuality doesn't have to be of any importance because many people assume I'm straight because that's the world they're used to. It's worked and continues to work, but was starting to make me a little bit uncomfortable, so some recent unhideable finger tattoos helped me feel more visibly me. You'd think that my many leopard print outfits and femme presentation combined with plenty of tattoos also easily gives me away but I've had many years of chameleon practice to learn how to adapt conversationally to those around me.
Admittedly, I grimace at open houses when potential buyers talk about how the woman will always get the larger closet but, don't worry, honey, you'll get the "Man Cave" to make up for it. I bite my tongue when he jokes about how she's going to love the kitchen while she slips to me quietly that she actually hates to cook. It's sales, and there are many times in sales that we must do the little dance to keep the train moving along the track. And of course, it's about the clients, not about me. I don't need to scream "I'm pansexual!" at every potential home buyer who wants to know how condo sales have been the last little while; but also I don't need to hide it at all should it come up.
When thinking about my "sphere of influence" (sales speak for "people you know that might hire you and/or refer you"), quite a large percentage falls under the 2SLGBTQIA+ umbrella. While it's never been a highlight of my main professional life, I have always been out in my side-gig life. I started as a very out polyamory advocate who used to do a lot of tv, print media, and radio before most people were comfortable identifying publicly as non-monogamous. I wrote a book on non-monogamy, led multiple workshops in sex education, and founded Playground in 2011, a sexuality and gender conference that's run 6 times with close to 400 attendees but is on hiatus now thanks to Covid-19.
At all of these various places, I was able to be my fully queer self, first as bisexual, and then as pansexual once I began to understand the complexity of gender and my interactions with it in greater detail. Since January 2020, I've also been an out and proud pansexual board member at Pride Toronto where I've chaired the hiring committee of our new Executive Director, and helped to diversify our board, by hiring more wonderful queer representatives from local BIPOC communities. I've found even more community where people are unafraid to speak their personal truths and it's been nothing short of inspirational.
Still, with all this queerness in my life, I didn't initially think that my personal queer identity would become such an important part of my Realtor identity. I knew I was likely going to have a lot of queer clients simply based on the gigantic network I've created for myself over the years, but I didn't think about how much my own queerness would matter. It's never been at the forefront of my past employment experiences because I was simply there to do a job for a company vs. now where a big part of this job focuses on who I am.
There are approximately 62,000 Realtors in the Greater Toronto Area. Many of them are not successful whatsoever and I don't want to become another depressing statistic. Who I am is absolutely everything in this business. Anyone can tell you about the market or offer you a free market evaluation of your home. It's not unique to send clients the latest MLS listings or to send them information about sales month-over-month. Honestly, any Realtor with half a brain can do these things.
My clients hire me for more than my brain though. Over the years I've noticed that so many of them either identify somewhere on the 2SLGBTQIA+ rainbow themselves or they've been referred to me by people who do. At first I thought that it was because I'm well known and have a large sphere of influence, but it's more than that. As referrals kept coming in I noticed that many of them come from places like the Homes For Queers (Toronto) group on Facebook and finally it hit me. Queer people inherently trust other queer people more. When you come from a marginalized group, there's a greater requirement of safety with any professional service provider you work with. Some blazer wearing centrist named Karen who blinks furiously when you tell her that you want a home for your polycule or that you use they/them pronouns, she's likely not going to get it. And queer people already experience so many people in their lives who don't get it.
It is extremely important to me that my clients feel comfortable sharing who they are with me when we work together. My best work is done when I have a strong understanding of their housing wants, needs, and desires, outside of just the finances. Finding a new place to live and/or saying goodbye to a space can be a very emotional experience. The pandemic has made it more clear than ever before that our homes are our sanctuaries; they're the spaces where we get to be the most "us". Being a part of a journey to find that space is honestly an honour and I take the responsibility seriously.
I strive to create a safe(r) environment where my trans clients understand the reasons I may require their dead names, if they haven't legally changed them yet. I work hard to be a bridge between my clients and other people involved in the deal when it comes to making sure everyone is using their correct pronouns. I've worked with polyamorous clients who require less traditional space requirements, something I understand as I live in a home with my two partners. I work with sex workers who can often have a much harder time securing housing, and queer families who just want some outside space for their dogs to play and maybe a dungeon space for them to play too.
It wouldn't be right for me to say "I work with everyone! Who you are and how you identify doesn't matter to me!" because the opposite is true. Who my clients are and how they identify is extremely important to me. Without understanding at least a small portion of who they are, how can I help them with what can be one of the biggest decisions in their lives?
I'm especially proud of the work I do in the rental market, an area a lot of Realtors try to grow out of once they get enough cashflow from home sales. *Studies suggest that Canadian LGBTQ+ youth are over-represented in poverty statistics, with Between 25 and 40 per cent of homeless youth identifying as LGBTQ+. This is due to rejection from family members during the coming out process. (*source: The Homeless Hub). From a strictly business perspective, rental clients can become buyer clients, or refer me to potential buyers and sellers that they know.
More importantly though, rental clients always need the help. So many landlords and listing agents try and pull illegal crap in lease agreements and tenants need someone on their side long before things end up going to the Landlord and Tenant Board. That goes double for queer tenants who already face an extra layer of discrimination finding housing, and even more so for radicalized queer folks. It may be a lot of work to handle rental transactions but I believe that it all works out eventually. A quick and easy house sale can make up for a longer than usual rental search. While the financial rewards may greatly vary, one is no less valuable to me than the other.
If I was straight I would still make it a priority to create a welcoming and safe professional relationship space for my clients. Being straightforward, and empathetic are two of my greatest strengths as a Realtor, so I've been told by my clients! And as I've thought over this 2021 Pride month about writing this post and what really matters to me in this career, I've realized that my queerness is also a personal strength. Simply by being out I can hopefully help people feel more comfortable during what is, let's be honest, an incredibly stressful time. Whether buying, selling, or renting, people deserve to be seen, to be listened to, and to be appreciated for who they are.
I see you. And I'm honoured to be your local Toronto **Queerltor.
(**Sorry, I couldn't help myself. It's such a good bad pun.)