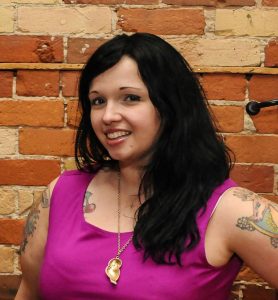 Samantha is the owner of many figurative hats. A sex-positive, realistic, and intersectional feminist –  she's a business, accountability, and relationships success coach/ consultant, event producer, and facilitator of great things.
As the founder of Playground sexuality conference, returning in February 2018 to Toronto for its sixth year, she brings a sense of community building to everything she does and believes strongly in the healing – and strengthening – powers found in developing empathetic communication skills and deepening honest vulnerability.
As a self-described "project person", she knows what it's like to have goals and occasionally to feel like those goals are completely out of reach. Her coaching style is empathetic, patient, and kind while also full of tough love, when necessary, because she understands the importance of having a sounding board and being held accountable.
In addition to coaching and consulting, she is available for speaking appearances, event planning (including day-of weddings), writing gigs, freelance projects, and press appearances.
When she's not working, she occasionally writes on her personal blog, shares too much information with Twitter, runs a craft business on the side, watches a lot of Star Trek, and visits every single tiki bar she can find.