There is nothing that can beat the power that word of mouth possesses. As a coach it is my clients feedback that speaks volumes to what I can do for future clients. Here's some kind words I have received.
---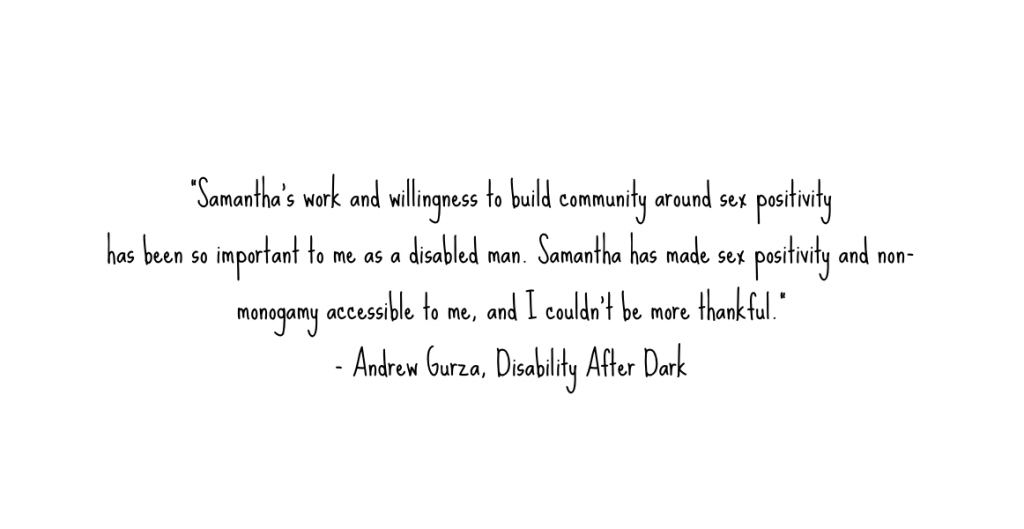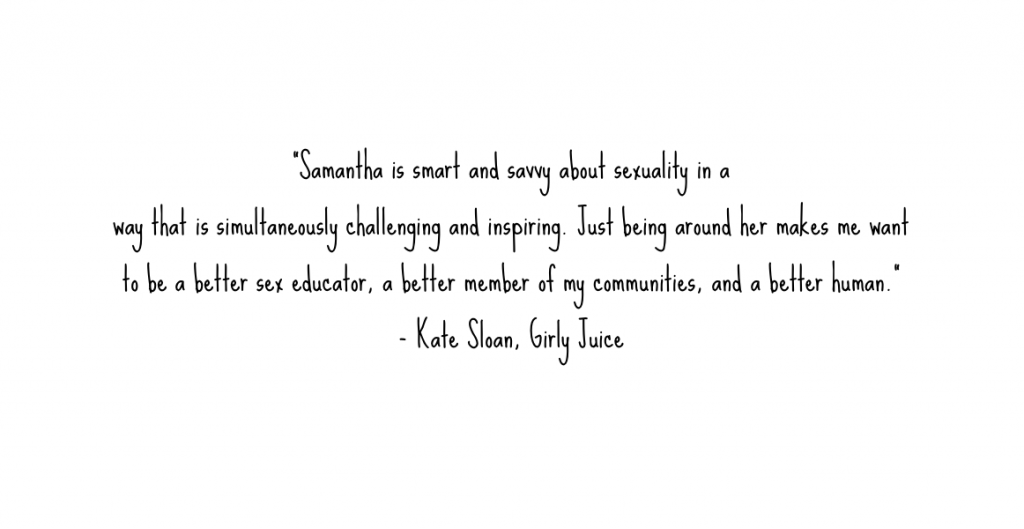 "I had the wonderful opportunity to utilize Samantha's services during a tumultuous and uncertain period in my life. Samantha is very kind, professional, personable, and has a keen insight into human nature. She knew when to listen, as well as the right questions to ask. Thanks to Samantha, I was able to once again find the path I needed to walk both professionally and creatively. I would recommend Samantha without hesitation." – Rhys Y.
---
"I met Samantha through Facebook, it was one of those random suggestions Facebook sometimes throws at you. The timing was perfect, my wife and I were going through a rough patch where she had decided to open up our marriage and I didn't know how to handle it.
After speaking with Samantha and her insights into modern relationships I put some of what we talked about into action. Soon my relationship with my wife improved and I felt better about myself.
If it wasn't for Samantha's direction, I'm not sure where my relationship would be today." – Mike Allan
---
"Samantha has a wonderful way of listening to you without judgement or censure, no matter what you say. It made me very comfortable right from the start, and I found myself at ease to talk about my personal and career objectives. She took the time to 'get' me, and use that understanding to help me work out sensible strategies to help achieve my goals. I'm not there yet, but thanks in part to her help, I'm on my way!" – Roma E.
---
Here is a sampling of testimonials I have received from my blog.
"I just wanted to say thank you for doing this blog. I'm from a more conservative area of the states, and friends' and my ex-wife's reaction to this idea were not very supportive. Like you said in one of your posts, it's as if a small part of their brains exploded at such a "novel" idea. It's been great to be learning about other people that have pursued this decision. This is just one of the many articles here that has helped me to feel validated. And it's helpful to know that even people in open marriages are not always perfectly okay with everything that happens. Thank you again."
"I appreciate the fact that I can read your blog and learn about a different way of living, without feeling that my way of life is being attacked in any way. It's very eye opening to me and I always like to keep my mind open to other people's opinions and lifestyle choices they make for themselves, despite how different they may be from my own."
"Thanks again for your writing. You don't know how much it has helped me!"
"There is a chance that you do not fully appreciate how terrific your public offerings are. I think you are brave for what you offer, and good sex … as with all truly good human connection … can't help but make this world better."